Small cars that you can buy for £4000
Citroen C2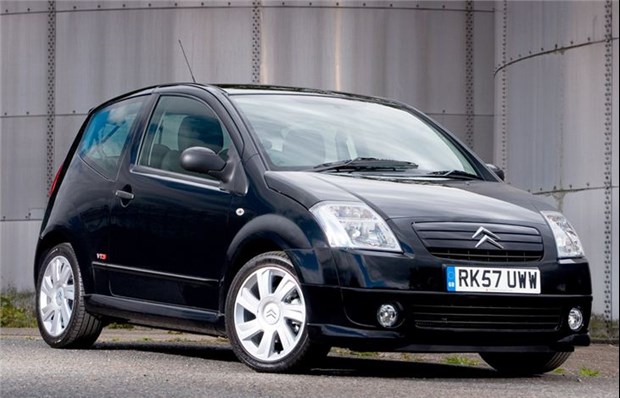 Citroen's urban tiddler isn't the most reliable car here, and build quality can be patchy too, but it counters by having plenty of standard kit and being cheap to run. It also handles with decent agility so it's fun to punt around town, and the spilt tailgate is novel in this class, if not quite as practical as you'd expect.
Our budget should secure a 2009/10 example with less than 40,000 miles showing, and you'll find plenty of 1.1 and 1.4-litre petrol models in well-equipped VTi and VTR trim. There's an economical 1.4-litre HDi diesel but it's not worth the added complication unless you absolutely must have an oil burner.
Smart Fortwo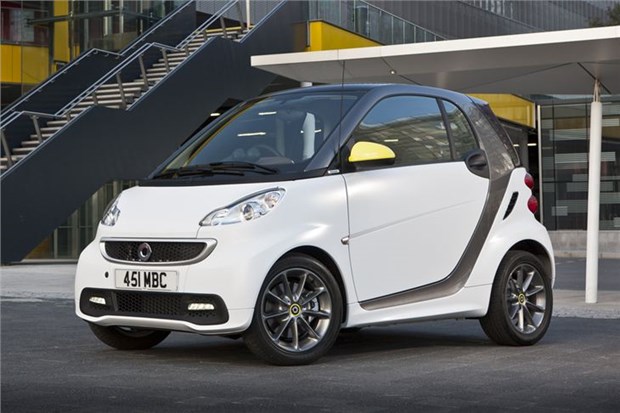 Surely this has to be the ultimate urban warrior, combining small dimensions with impressive manoeuvrability, and of course it's a doddle to park. Okay so having only two seats could be a downside for some, and the short wheelbase take its toll on the ride and handling, but the good news is that you'll have no trouble when it comes to finding one.
The classifieds are full of five to six-year old cars with full service histories and around 35,000 miles on the clock, so you can afford to be fussy, and opting for Passion trim brings enough kit to keep you amused. The robust build quality is a plus too.
Ford Ka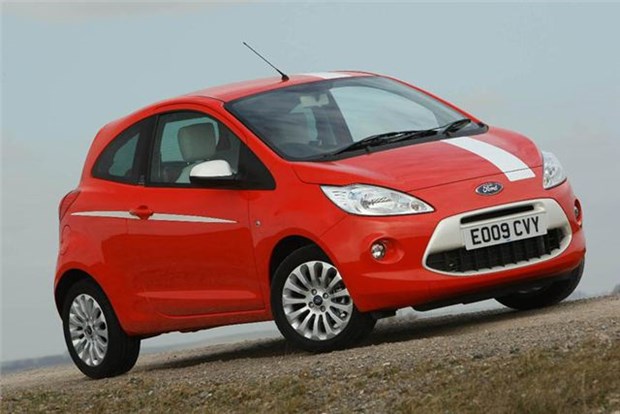 Sharing its structure with the Fiat 500, the Ka offers decent economy and a pleasant drive to boot with responsive steering and decent ride quality. Whilst it's not proved quite as popular as the first generation model, there is still plenty to like here helped by a strong choice of trim levels, and you'll find plenty of Zetec or Studio models within budget that come with niceties like air-conditioning, remote locking, and a heated windscreen.
The 1.2-litre Duratec engine is amply refined and cheap to service too, and with so many around you'll have no trouble finding one that's been well looked after.
Nissan Pixo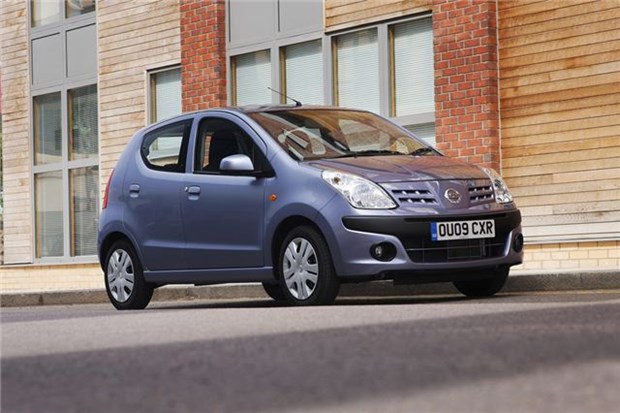 The Pixo didn't really float our boat when it was new. We weren't impressed by the slightly low-rent interior and it was only average to drive, but if you're not bothered by such things then a warranted 2010 example from a Nissan dealer is within budget.
And there are good points, including a 65PS engine that manages 61mpg and an impressive 103g/km of CO2, so running costs will be tiny. Reliability is good too and n-tec trim is decently equipped, with alloy wheels and air-conditioning thrown in. It's also reasonably spacious while the light controls and good visibility make for a user-friendly city centre runabout. 
Mazda 2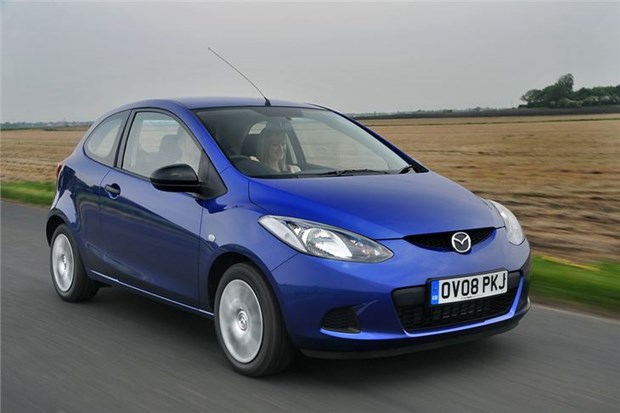 It's slightly bigger than other cars here, but if you're looking for a spacious, well-built supermini that'll handle city centre and open road duties, then the 2 is worth considering.  Franchised or independent dealers are a good source of 2008/09 models in TS trim, and with three or five doors, and the Mazda is pleasing to drive with a peppy engine and slick controls.
It's frugal too, the latter helped by lighter weight construction compared to class rivals, although that left it feeling less robust than you'd expect and the interior was a touch plasticky. Don't worry though as it's reliable and trouble-free to own.